Senzația momentului în materie de univers fantasy este deja supercunoscutul Game of Thrones (seria A Song of Fire and Ice) semnată de americanul George R. R. Martin. Sunt sigur că mulți dintre voi ați citit cărțile, majoritatea urmăriți serialul de pe HBO și o parte dintre voi a jucat și jocul.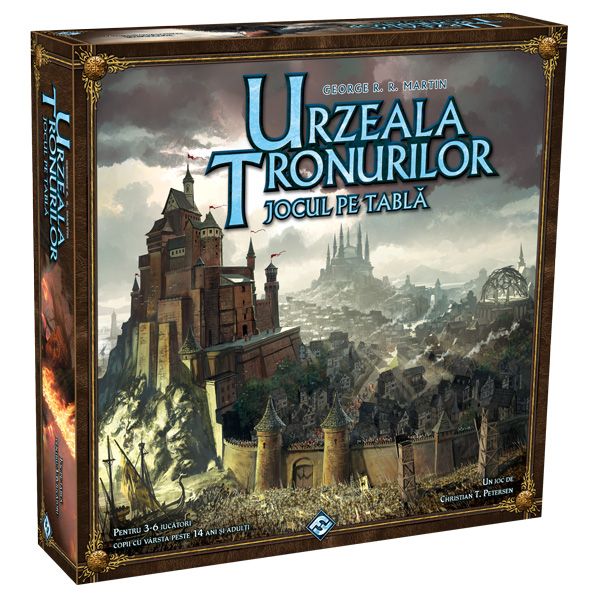 Ei bine, pentru voi toți, editura
Lineart
ne-a anunțat că în această toamnă vor lansa versiunea românească a celei de-a doua ediții a hitului A Game of Thrones
sub numele de
Urzeala Tronurilor
! Pentru cei care nu știu încă la ce să se aștepte,
Urzeala Tronurilor
este un joc care ne transpune în războiul dintre casele din Westeros, după moartea regelui Baratheon. Este un joc atât despre război, cât și despre diplomație în care de la 3 la 6 jucători iau fiecare rolul uneia dintre familiile din Westeros și se luptă pentru a căpătă cea mai mare influență în ținut.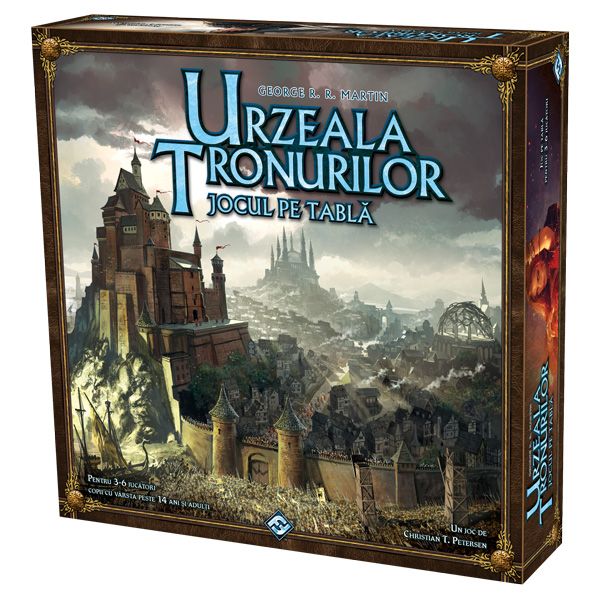 Urzeala Tronurilor este un proiect extrem de ambițios. Va fi, cu siguranță, cel mai plin de conținut joc pe care l-am văzut până acum pe piață în limba română și sunt sigur că va fi un succes printre pasionați. D-abia așteptăm să-l jucăm!
Pentru curioși,
aici
puteți citi regulamentul tradus în limba română.