Seria de jocuri Axis & Allies este definitorie pentru subgenul de board games care înseamnă jocuri de război. A început acum 31 de ani, cu un joc care recrea cel de-al Doilea Război Mondial la scară mare, pe întreaga hartă a lumii, într-un joc pentru 2-5 jucători care puteau lua frâiele a 5 dintre puterile beligerante: Germania sau Japonia vs. SUA, URSS sau Regatul Unit.
Din 1981 și până acum, seria s-a îmbunătățit constant prin reimplementări și adiții de jocuri care se focalizau pe diverse scene de război importante istoric, cum ar fi: Ziua Z, Guadalcanal sau Ofensiva din Ardeni.
Cea mai nouă reimplementare a bătrânului joc este
Axis & Allies 1941
, pe care prietenii de la
Lex Hobby Store
ni l-au pus la dispoziție pentru a vi-l prezenta astăzi. Jocul este foarte-foarte proaspăt (fiind lansat pe 23 iulie de către
Wizards of the Coast
) și este un design gândit să fie jucat și aranjat mai repede decât anterioarele jocuri din serie. Însă liniile de bază s-au păstrat, fiind tot un joc pentru 2-5 jucători, cu aceleași 5 puteri și cu același scop: câștigarea războiului!
Iată, deci, componentele acestui frumos joc: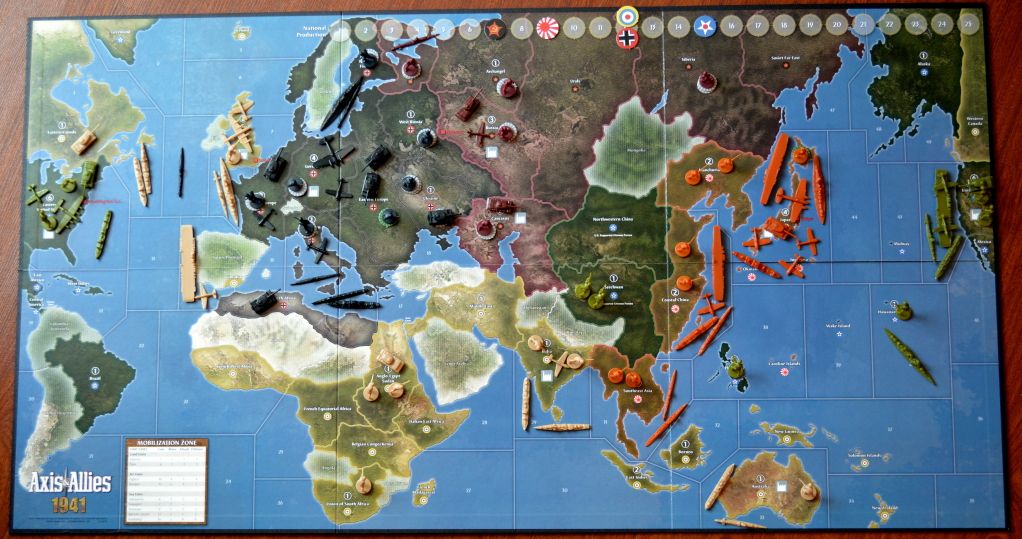 Harta, la începutul jocului, cu toate forțele armate inițiale la locul lor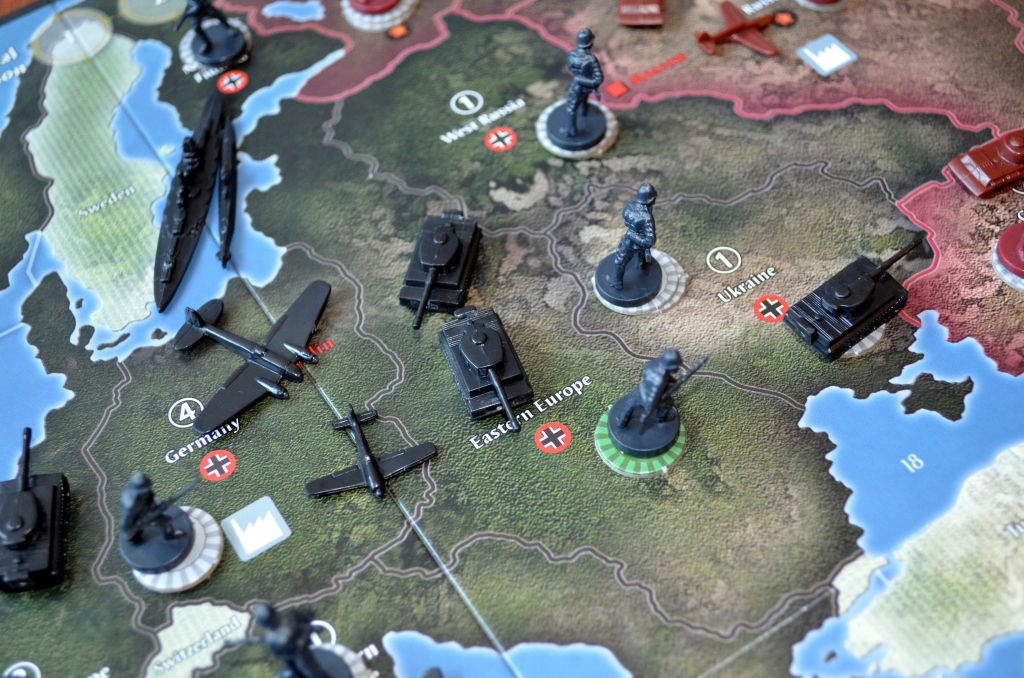 Forțele naziste, în Europa
Niponii au o armată numeroasă la începutul jocului
Deși toate facțiunile au aceleași unități cu aceleași caracteristici, miniaturile au detalii variate care reflectă tehnologia de care dispunea fiecare țară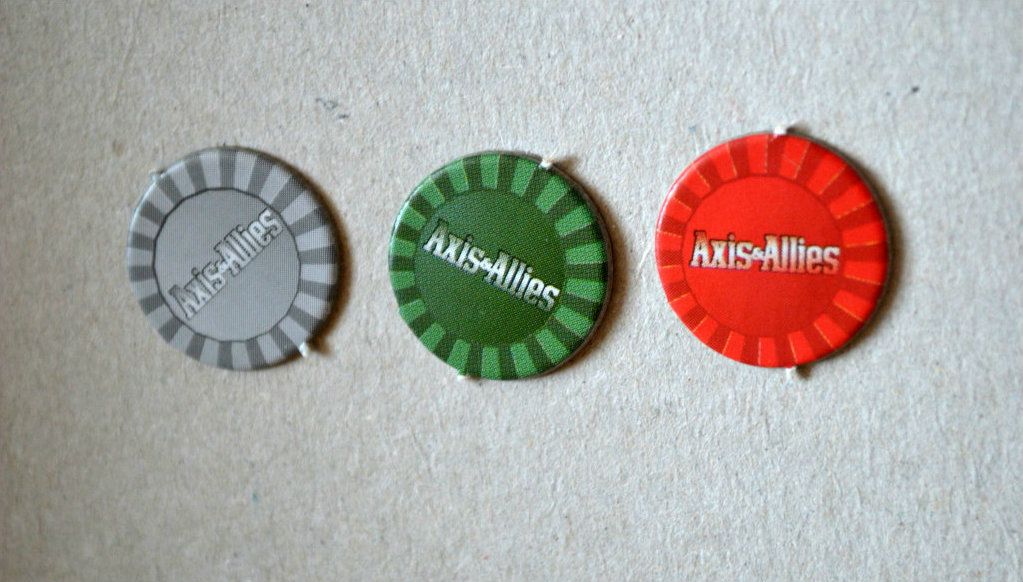 Jetoanele folosite pentru a substitui grupuri de unități (gri = o unitate, verde = 3 unități, roșu = 5 unități)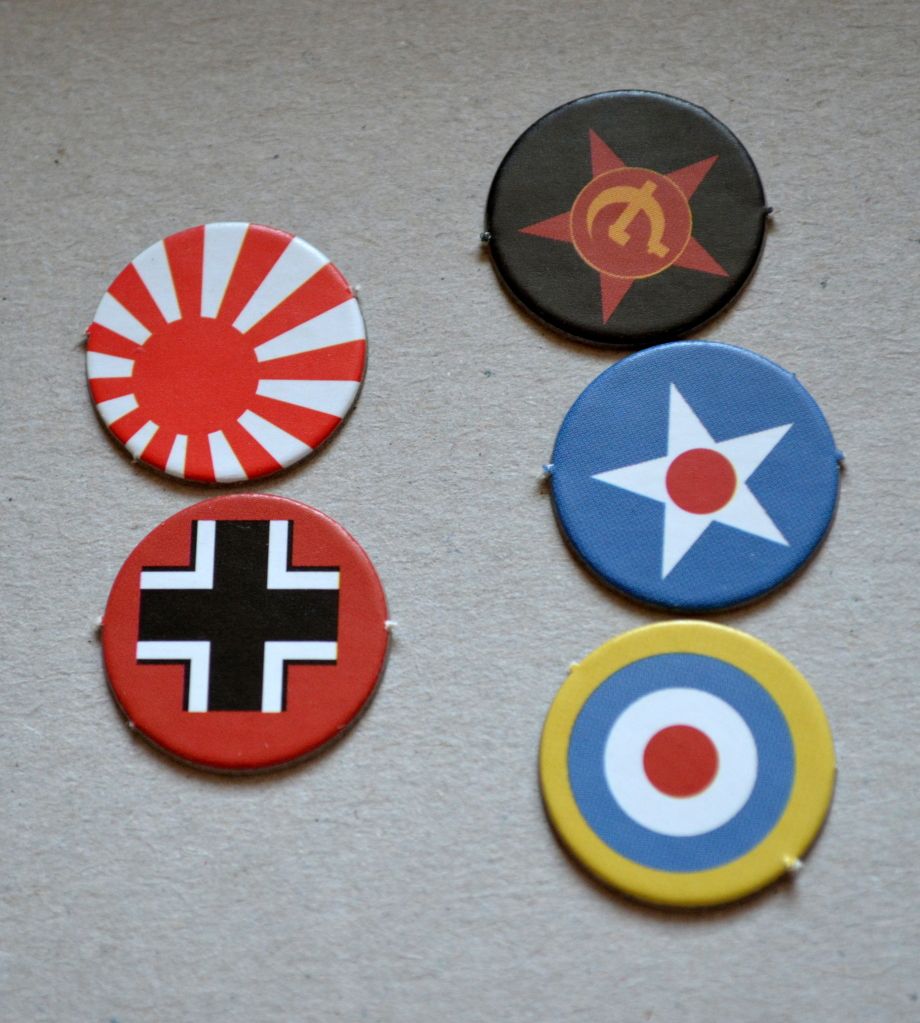 Jetoanele aparținând celor 5 facțiuni: Axa (Japonia și Germania) pe de o parte și Aliații (URSS, SUA și Regatul Unit) de cealaltă parte

Aceste 2 benzi sunt folosite în cazul luptelor, pentru a determina, în funcție de rezultatul de pe zar, care unități supraviețuiesc și care nu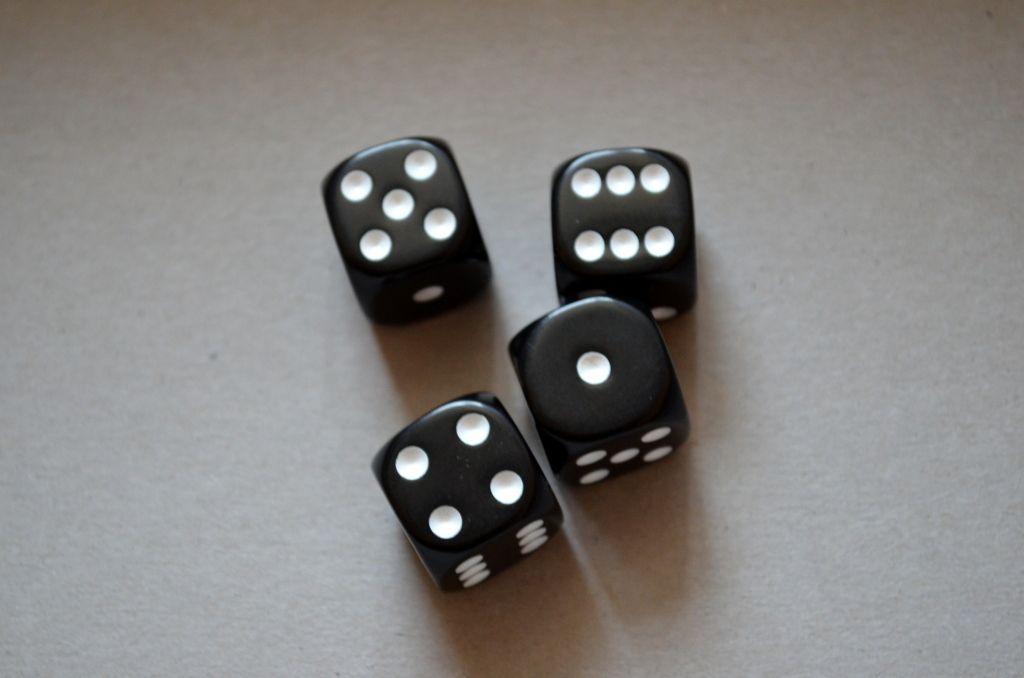 Cele 4 zaruri, nelipsite în seria Axis & Allies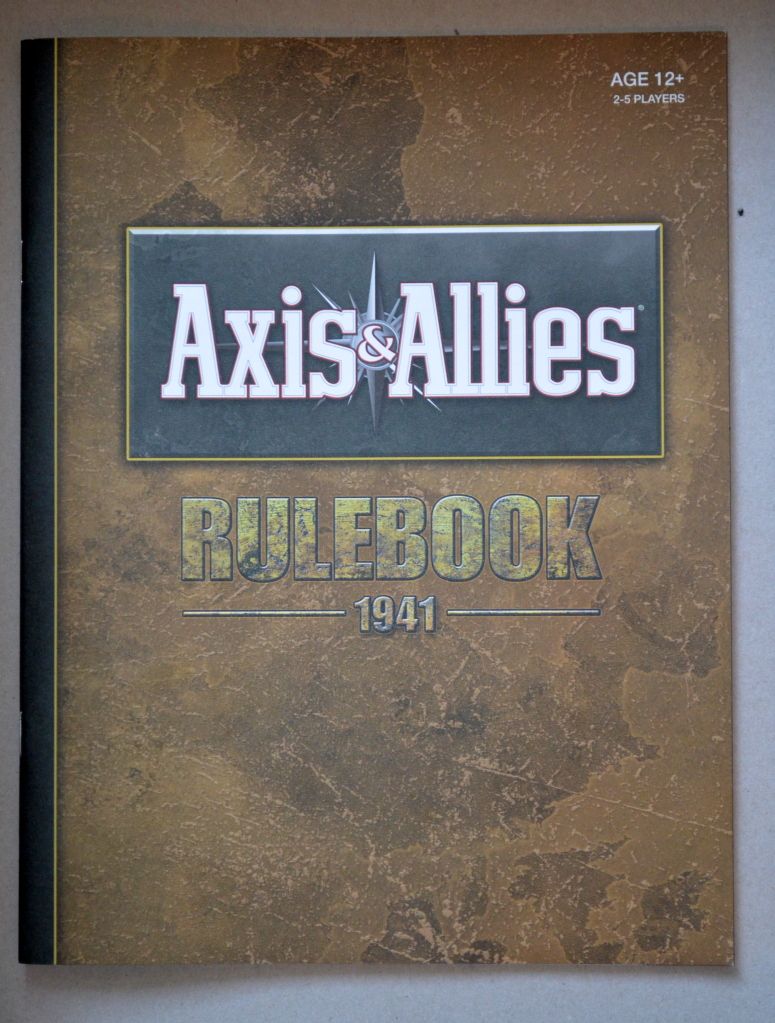 Regulamentul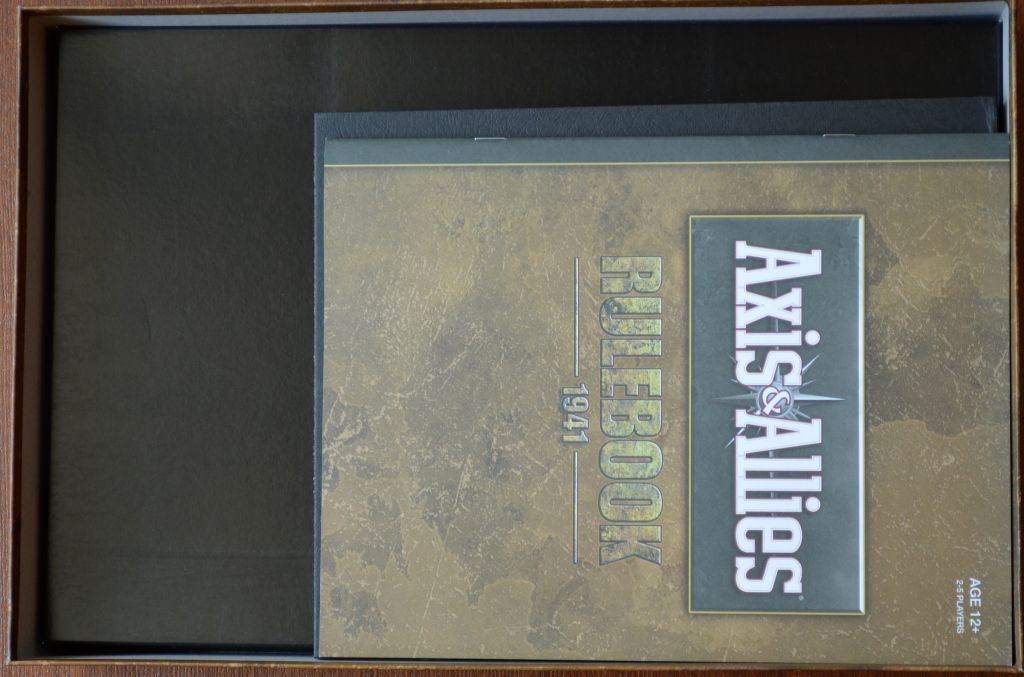 Interiorul cutiei (regulament, harta împăturită în 6 și insertul sub care se află piesele)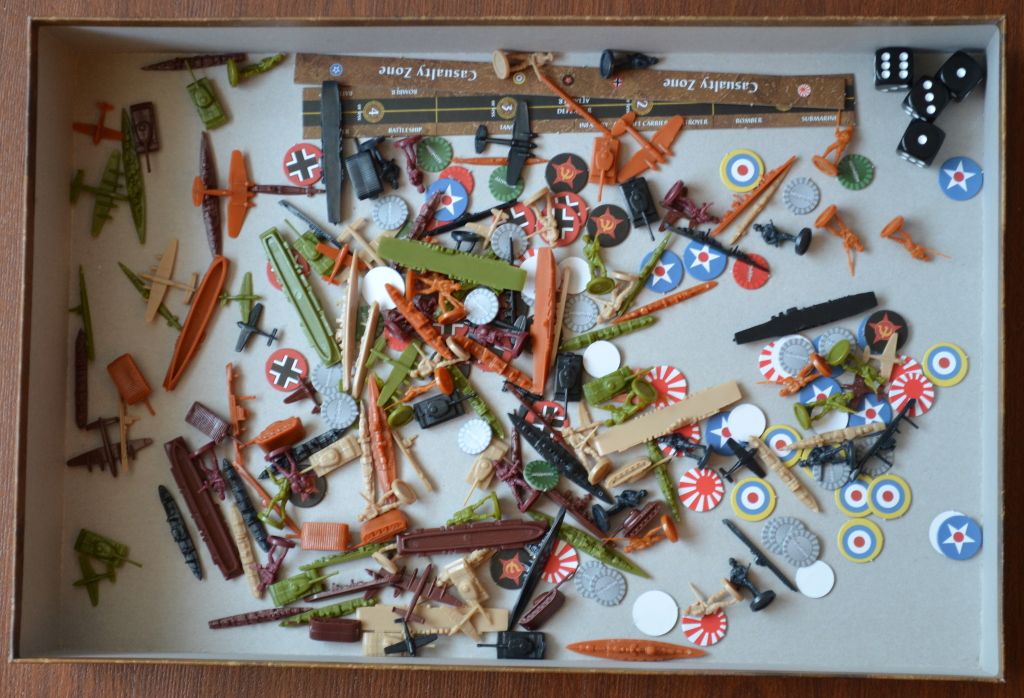 Piesele, sub insert. Din păcate, nu există pungi sau cutii speciale pentru ele
Axis & Allies 1941 poate fi cumpărat de la LEX HOBBY STORE la un preț foarte tentant.