În afară de Urzeala Tronurilor, pe care l-ați văzut tras în poze ieri, editura Lineart ne mai încântă înainte de Crăciun cu încă un joc tradus în limba română. Este vorba de foarte apreciatul Citadels, tradus la noi Citadele, un joc semnat de Bruno Faidutti care, de 12 ani de cât timp e pe piață, a adunat o mulțime de fani și a reușit să rămână constant interesant pentru aceștia.
Citadele este un joc de cărți cu roluri pentru 2-7 jucători în care trebuie să-ți folosești abilitățile pentru a construi cea mai mare și mai valoroasă citadelă dintre toți. Pentru asta, ai la dispoziție 8 roluri diferite, fiecare influențând jocul într-un mod foarte important (spre exemplu, Asasinul scoate din joc unul dintre jucători pentru o tură). Pe lângă asta, jocul conține și expansiunea Orașul întunecat inclusă, care introduce 10 roluri alternative și o mulțime de alte cărți de district.
Iată componentele citadine: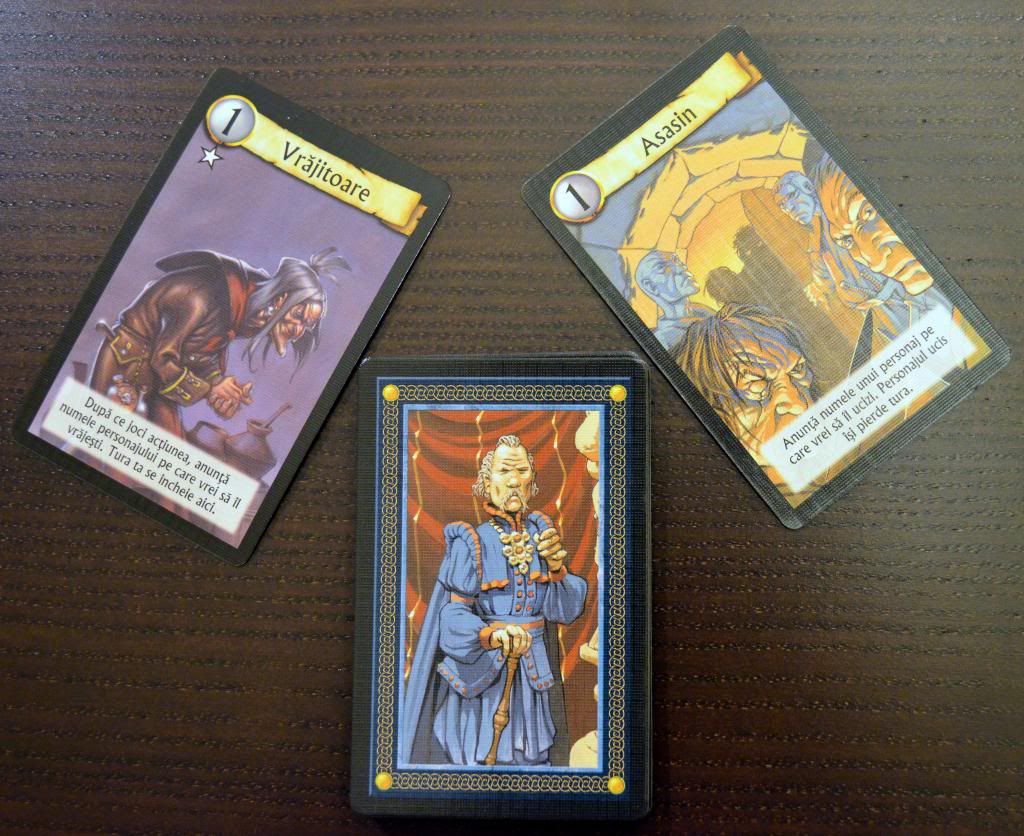 Cărțile cu roluri (cele din extensie sunt marcate cu steluță și pot fi interschimbate după plac)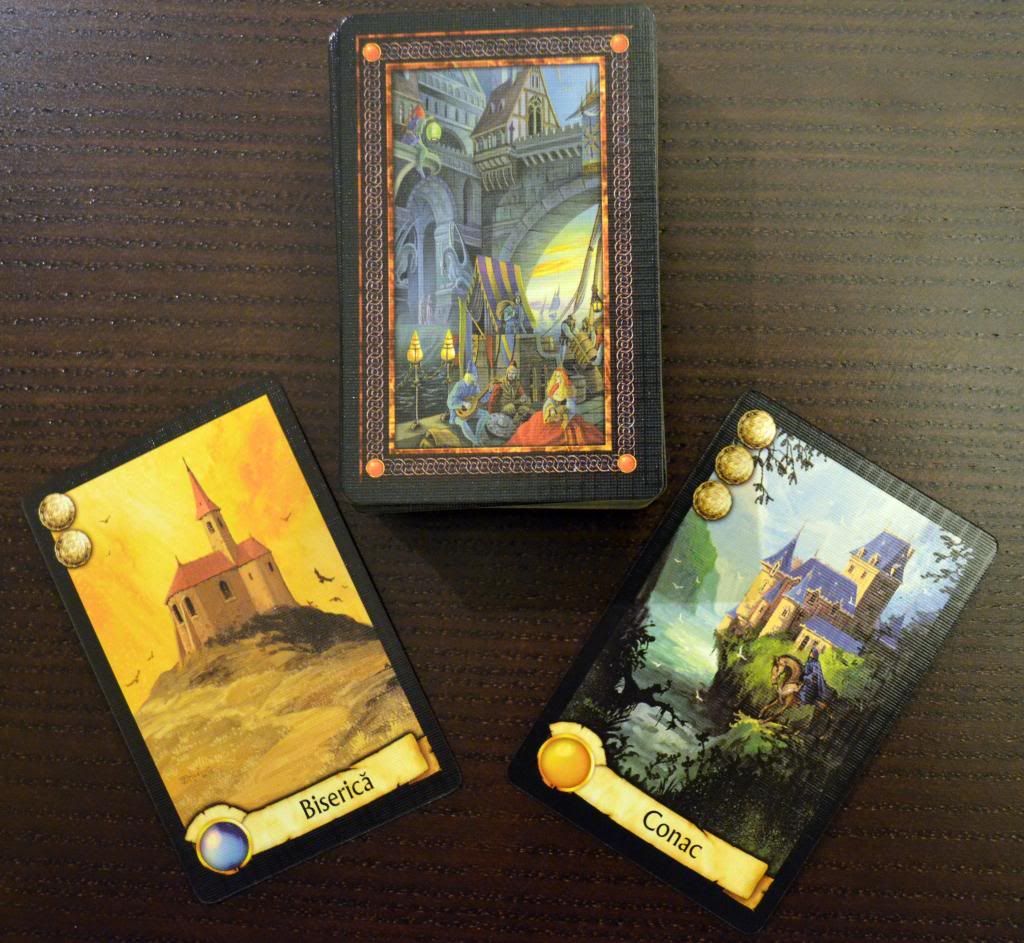 Cărțile district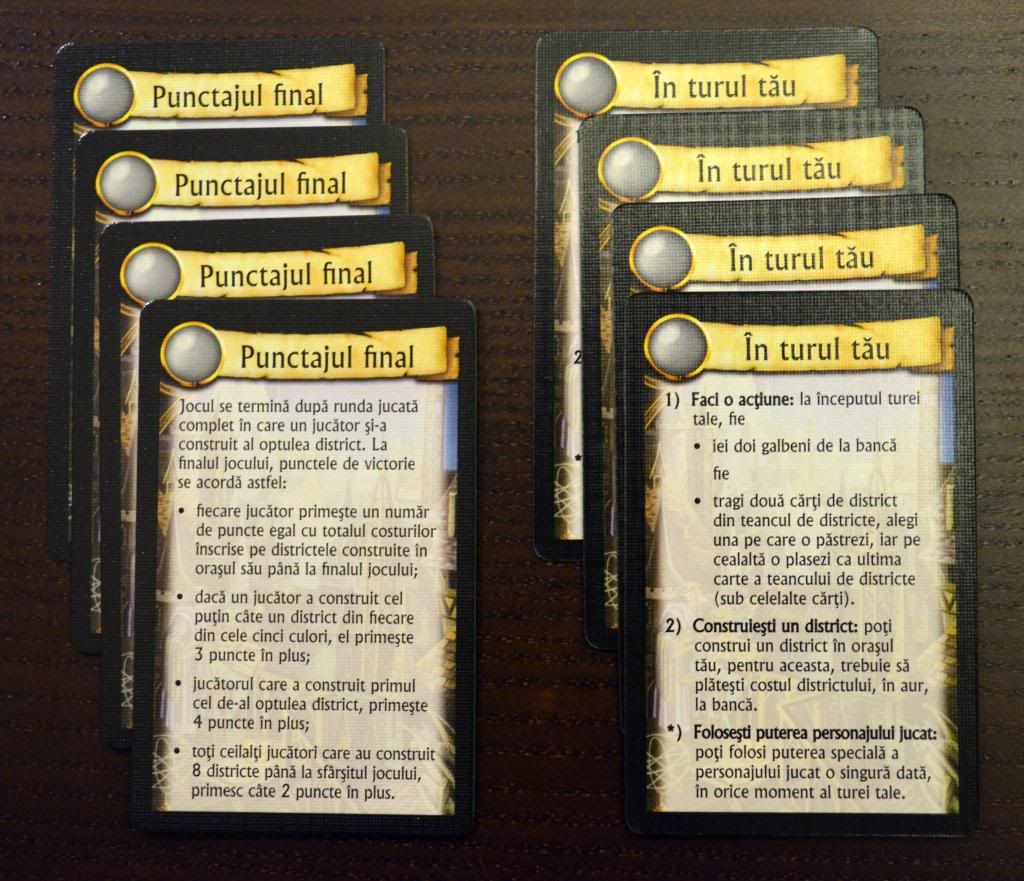 Cele 8 cărți cu referințe, tipărite față-verso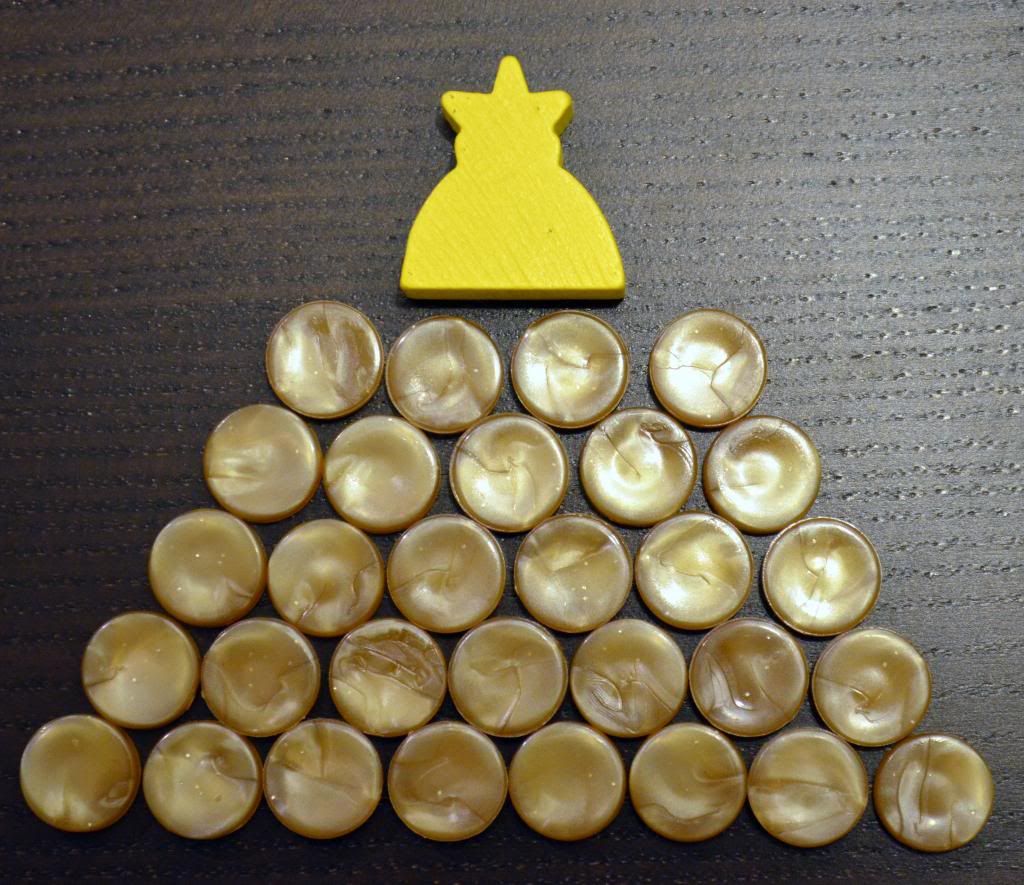 Cei 30 de galbeni și piesa pe care o primește Regele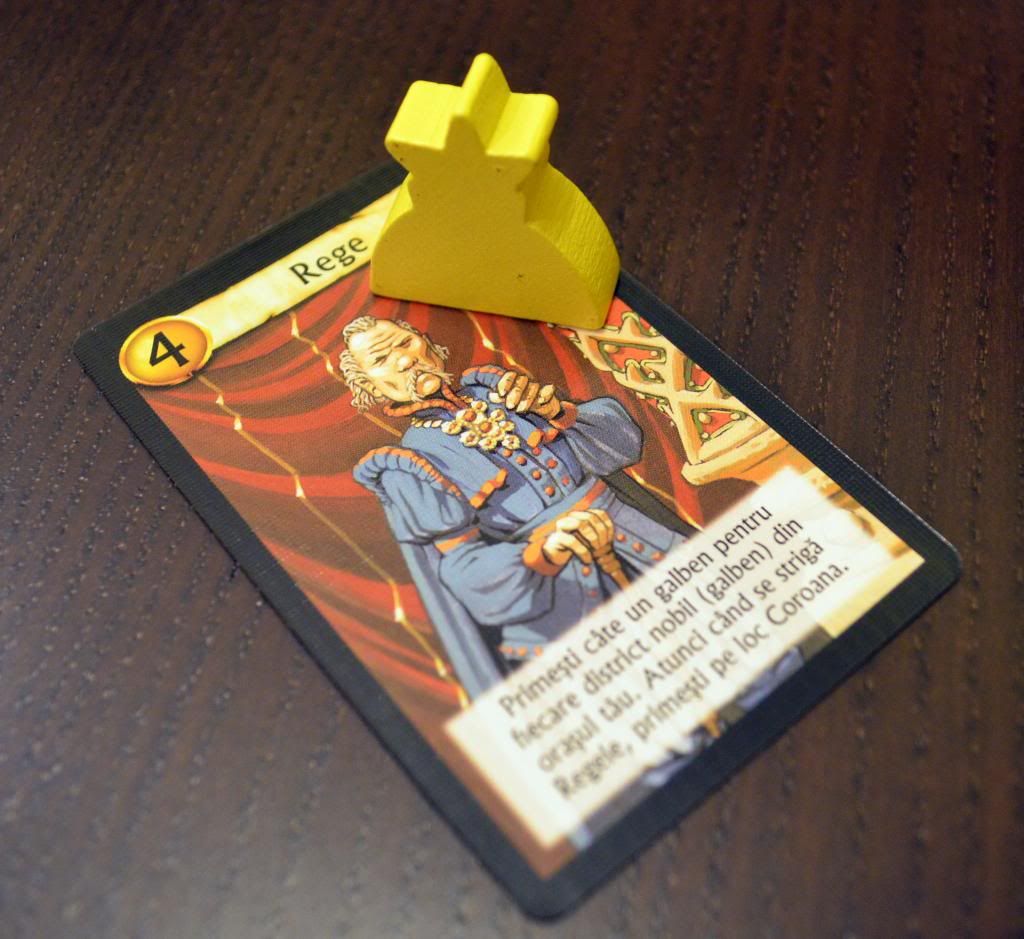 It's good to be the King!