Vestea că unul din cele mai apreciate jocuri de anul acesta, care beneficiază de transpunerea celui mai iubit univers fantasy din ultimul timp, va fi tradus în limba română i-a luat pe mulți prin surprindere. Poate pentru că este cel mai ambițios proiect de acest gen de până acum. Dar editura Lineart din Cluj ne-a obișnuit în ultimul an cu surprinzător de multe proiecte ambițioase, astfel că nu putem decât să ne bucurăm că s-a ajuns atât de repede la astfel de traduceri.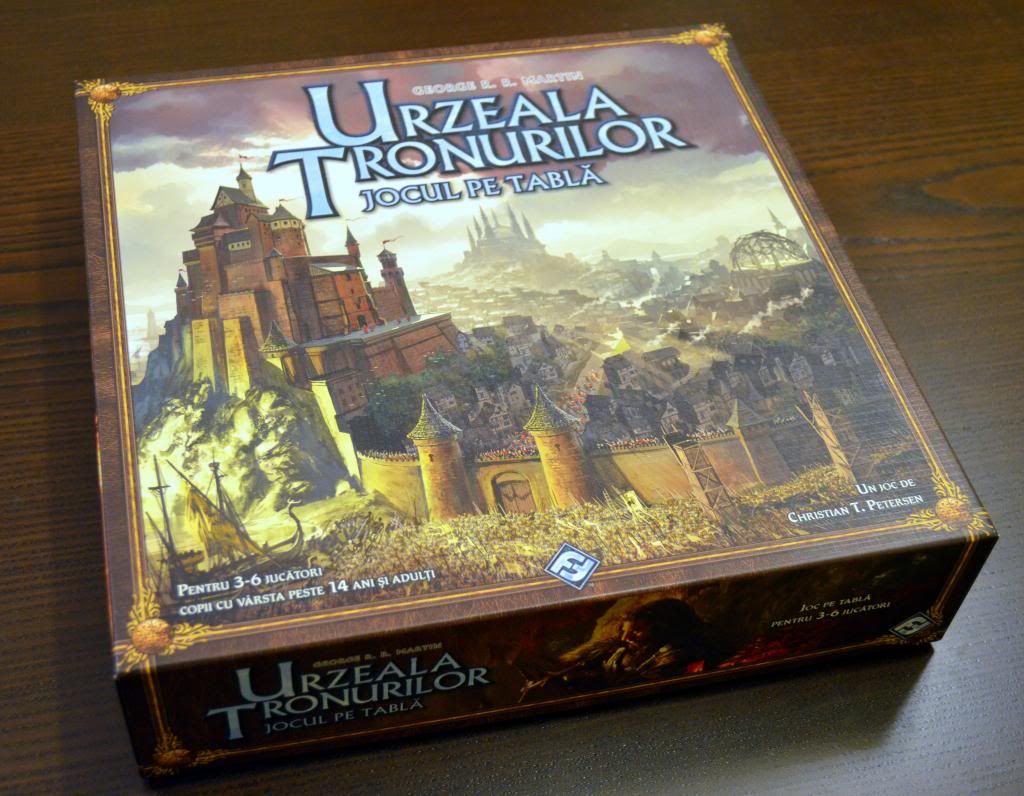 Am vorbit, desigur, despre
Urzeala Tronurilor
, versiunea complet tradusă în limba română a jocului
A Game of Thrones: The Board Game (second edition)
, un joc super-apreciat și mai ales super-jucat inclusiv la noi în țară. În
Urzeala Tronurilor
ai șansa de a lua frâiele uneia dintre cele 6 case din Westeros (Greyjoy, Lannister, Stark, Baratheon, Tyrell, Martell), pentru a pune mâna pe puterea absolută: Tronul de Fier.
Iată componentele acestui superb joc: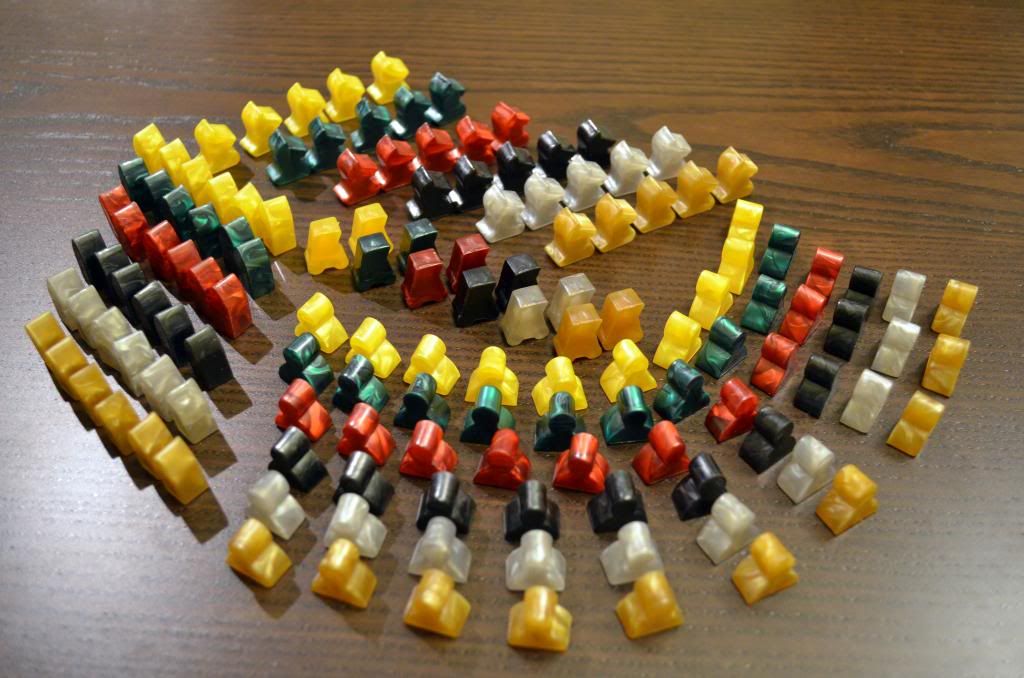 Armatele, cu 4 tipuri de unități: infanterie, cavaleri, nave și mașini de război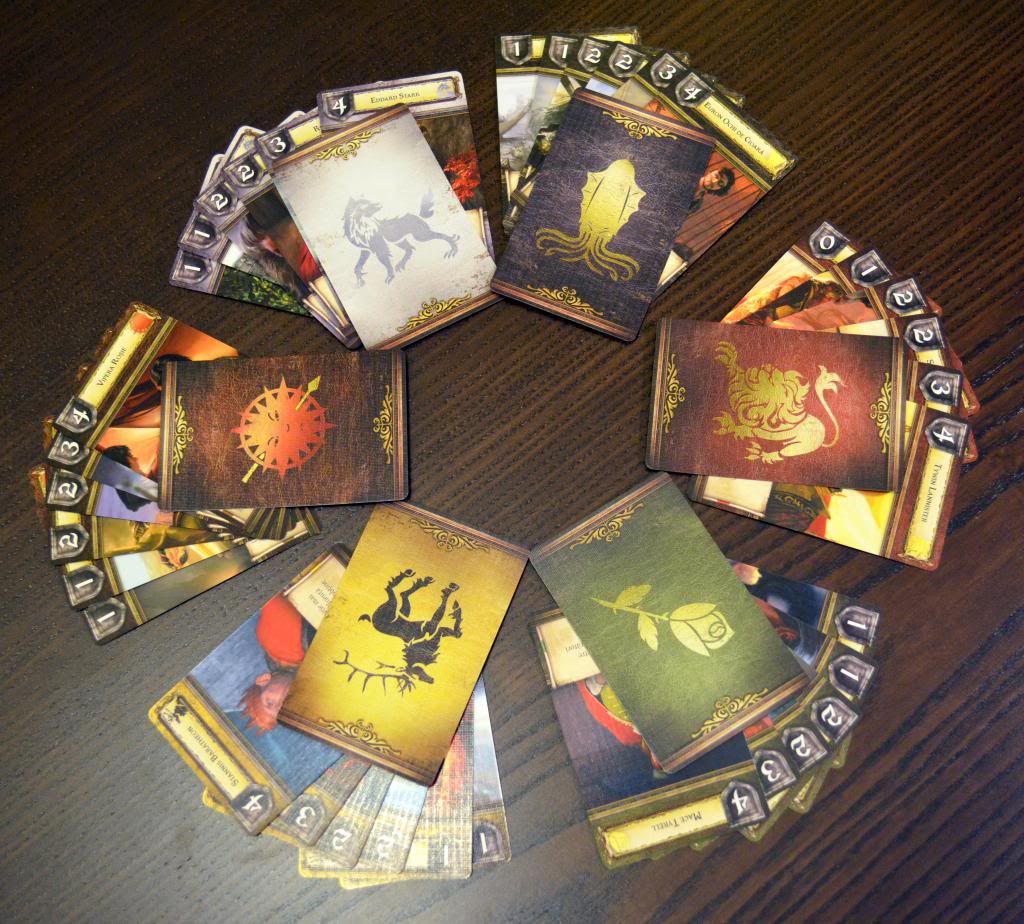 Cărțile fiecărei case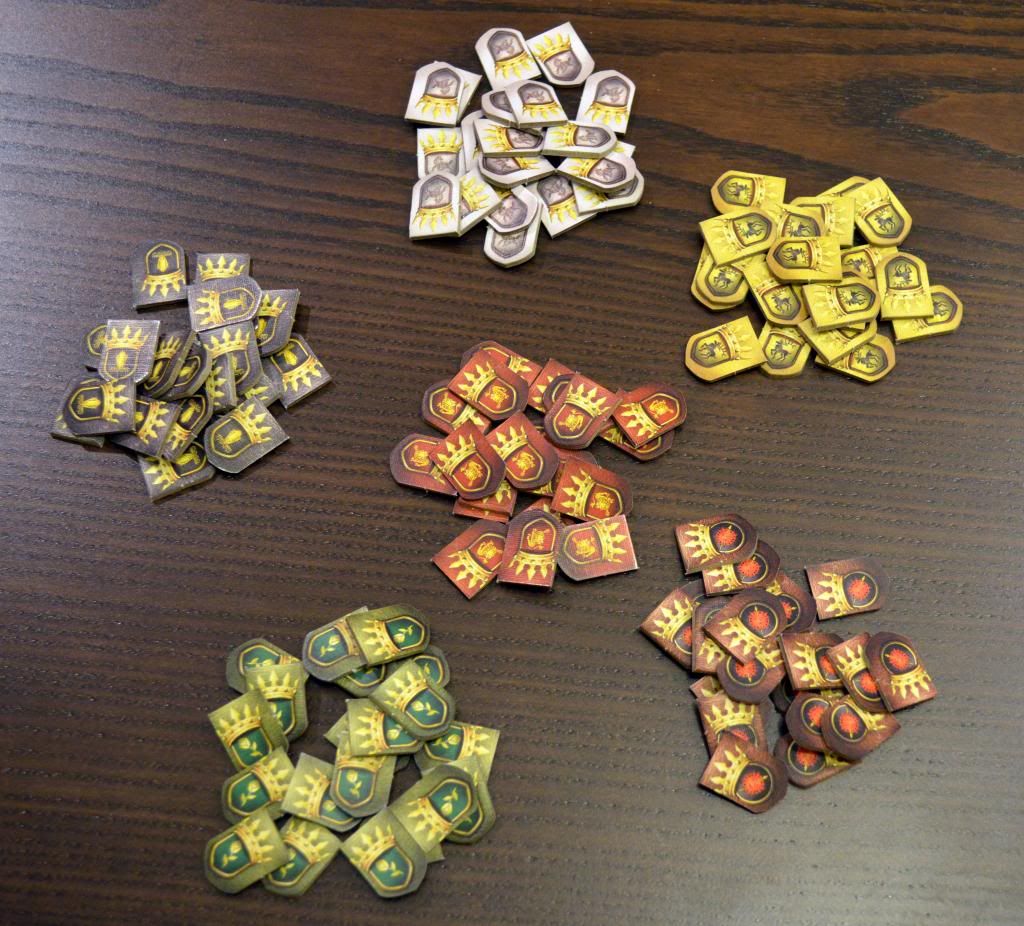 Jetoanele de influență, folosite pentru a stabili controlul pe tabla de joc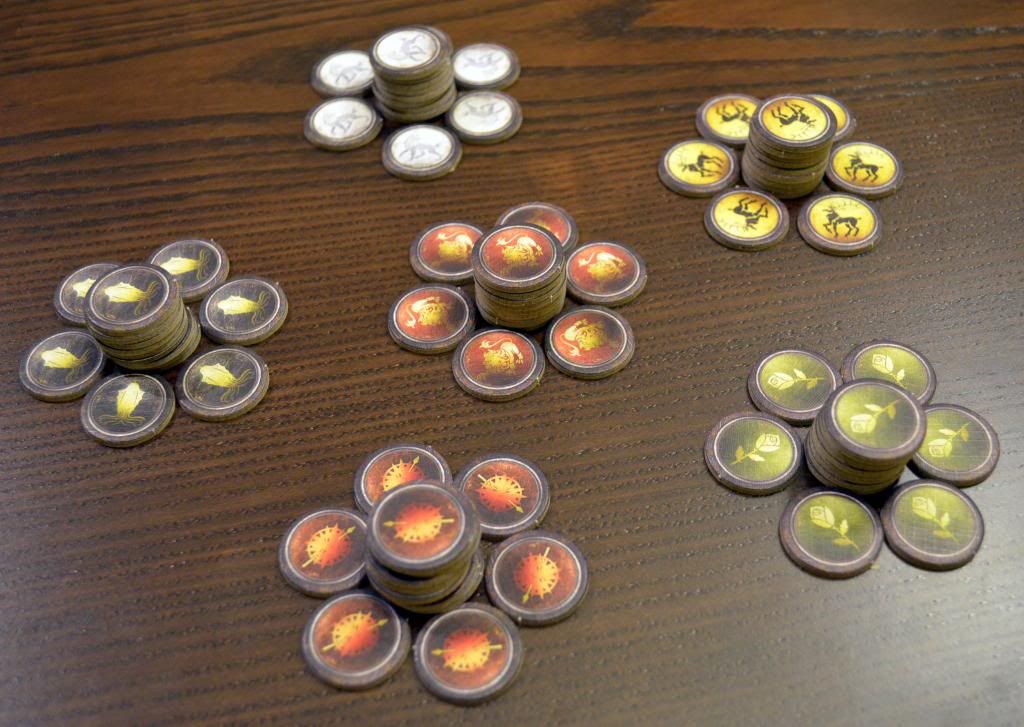 Jetoanele de comandă, folosite pentru a transmite comenzi unităților de luptă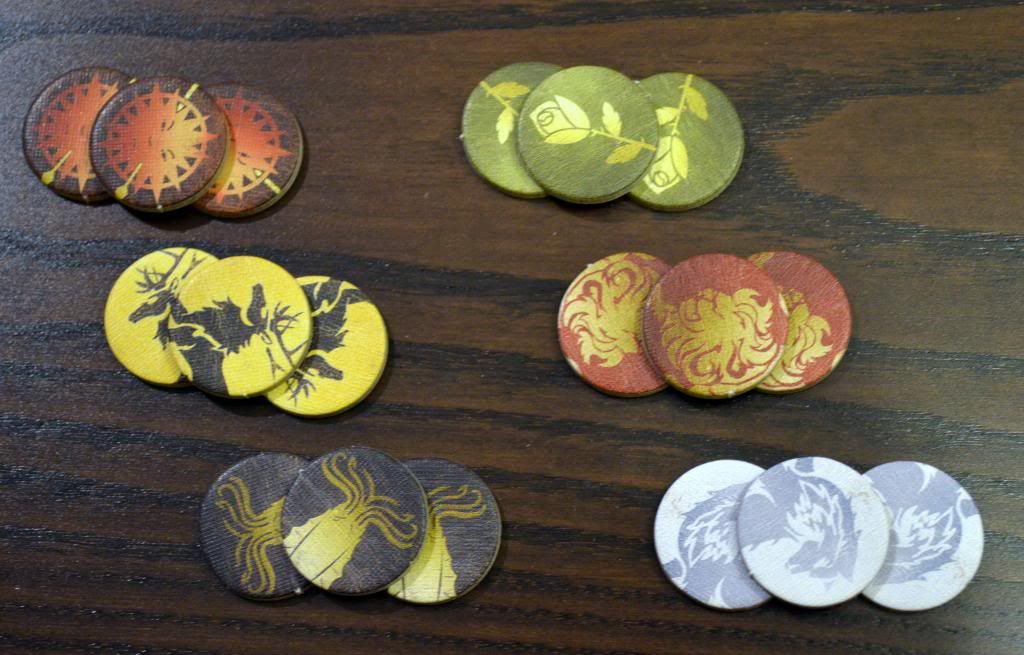 Jetoanele de influență, marcând poziția fiecărei case pe pistele de influență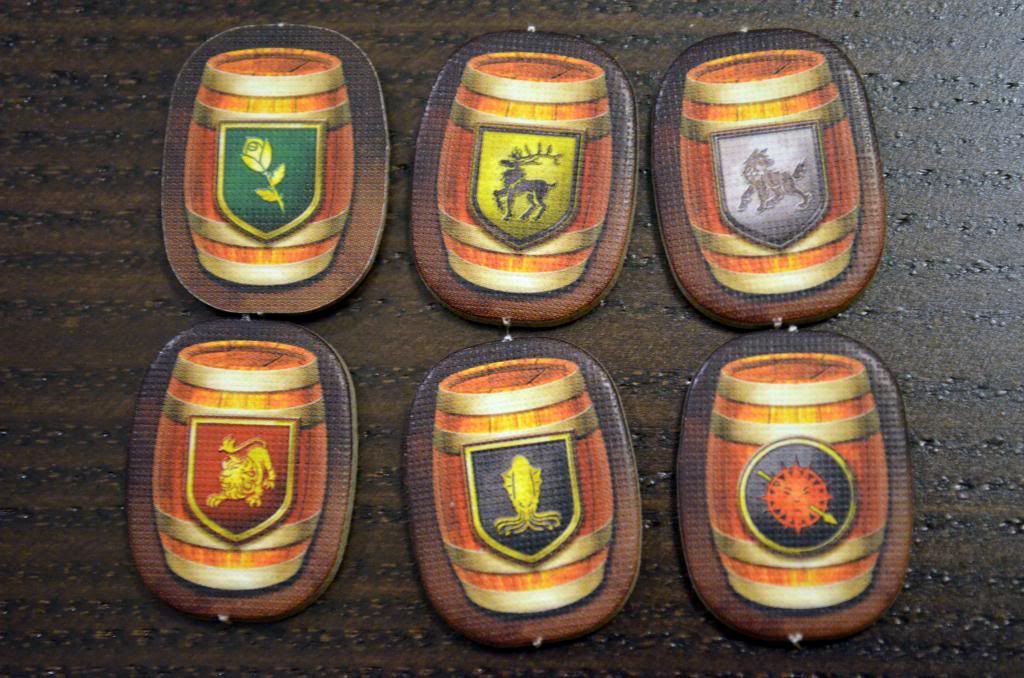 Jetoanele de provizii, în funcție de care se stabilesc câte armate pot fi trimise în teren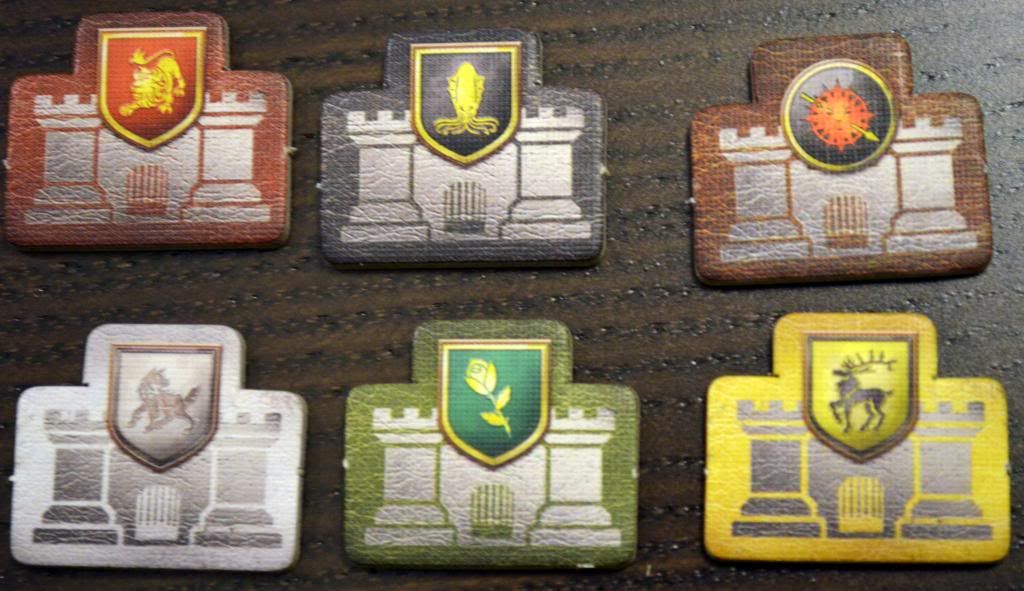 Jetoanele de puncte de victorie, așezate pe pista specifică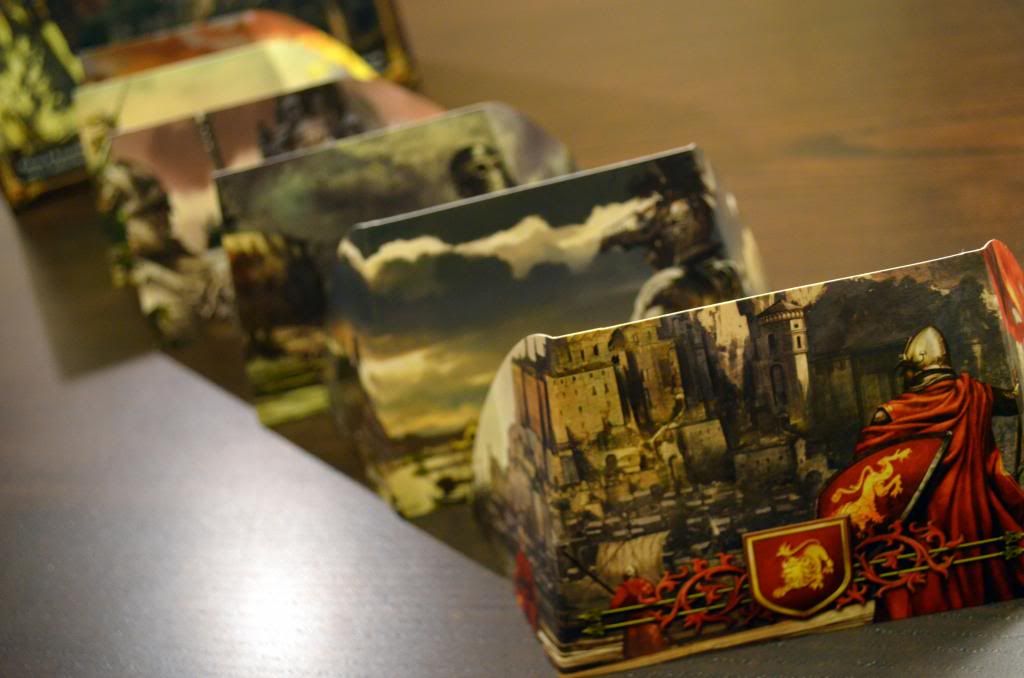 Paravenele fiecărei case, folosite pentru a ascunde jetoanele de comandă, și conținânnd diverse referințe despre joc
Jetoanele de garnizoană, pe o parte purtând stema, iar pe cealaltă puterea fiecărei zone de domiciliu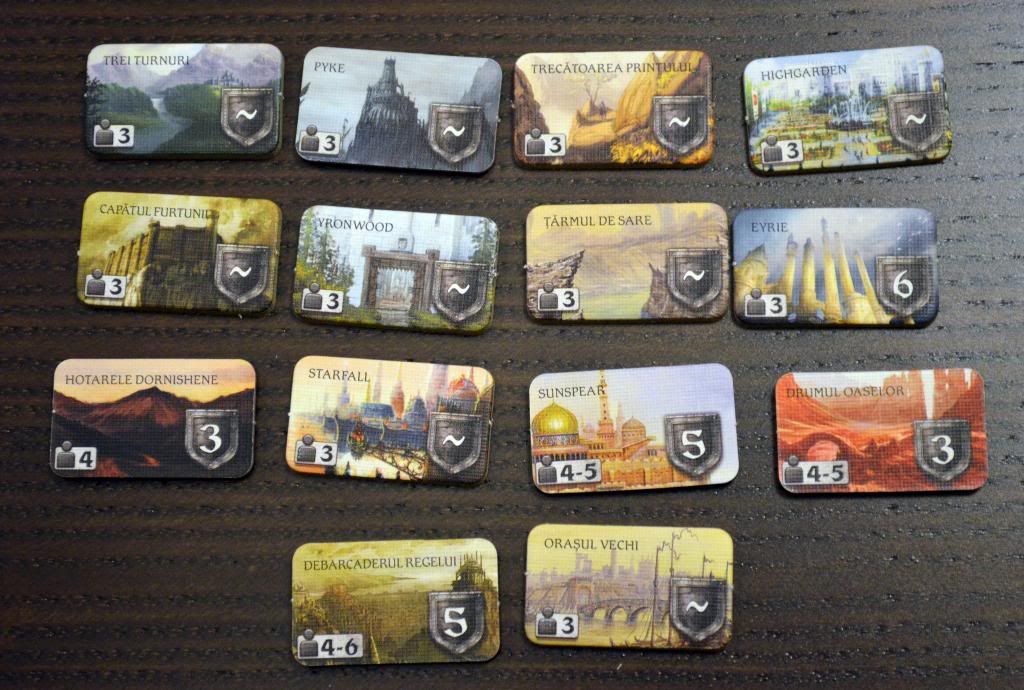 Jetoanele de forță neutră, pentru fiecare provincie și oraș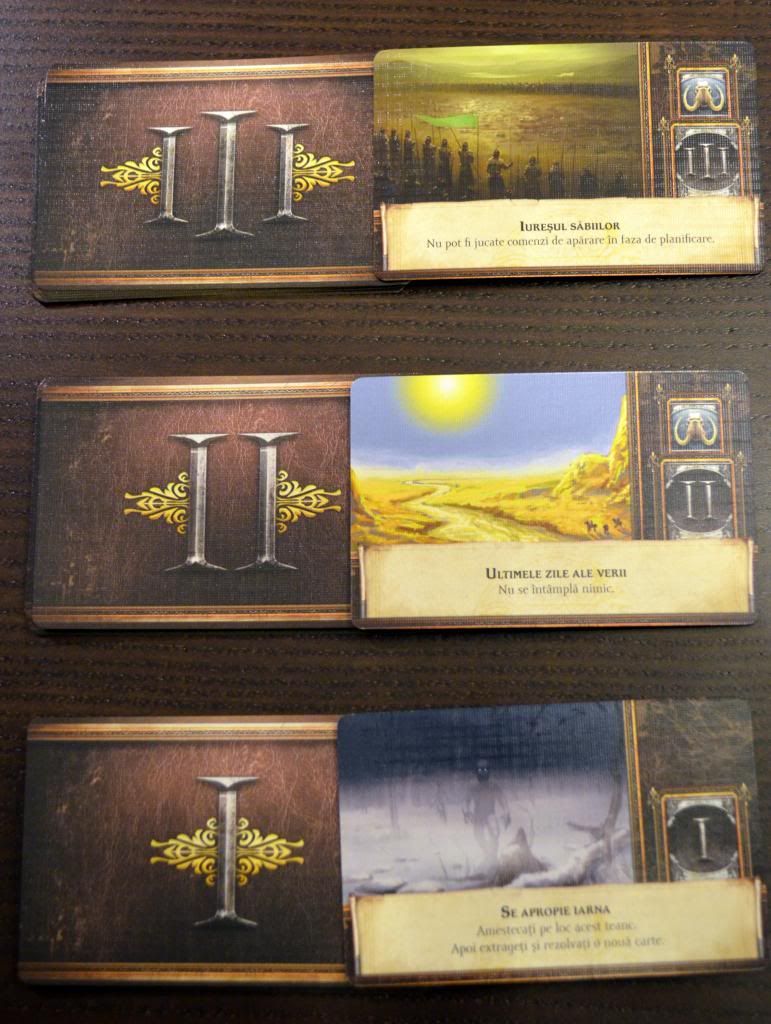 Cărțile Westeros, cu evenimente aleatorii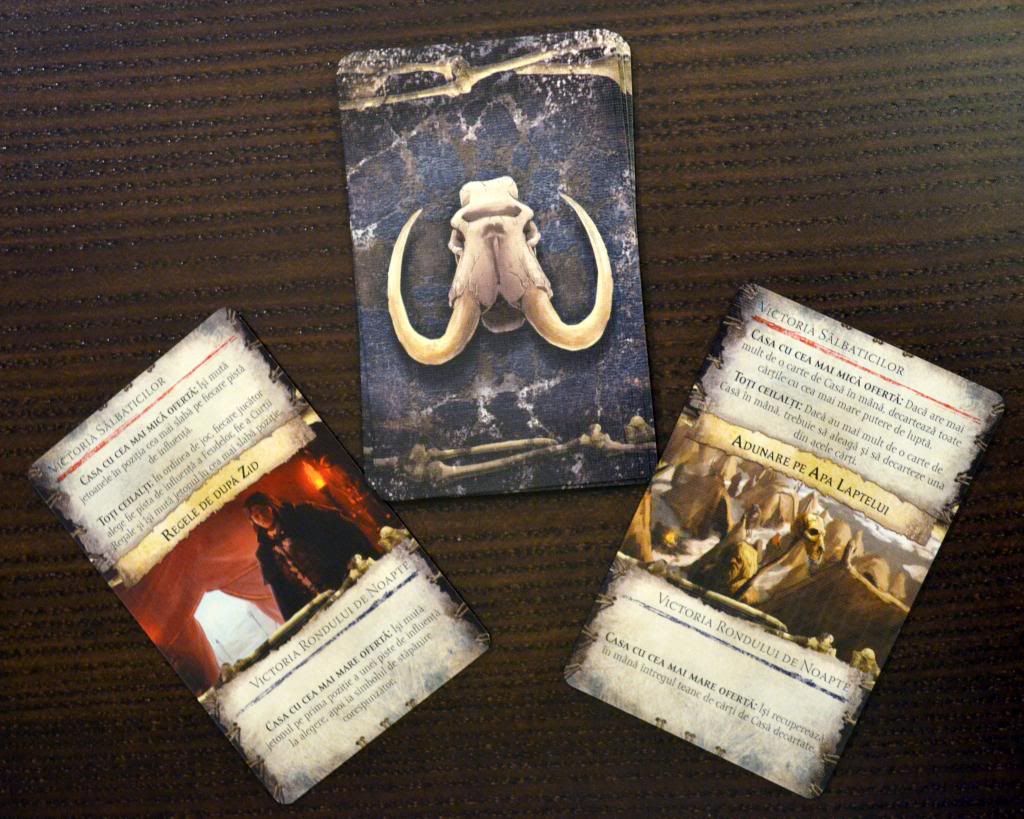 Cărțile de atac ale Sălbaticilor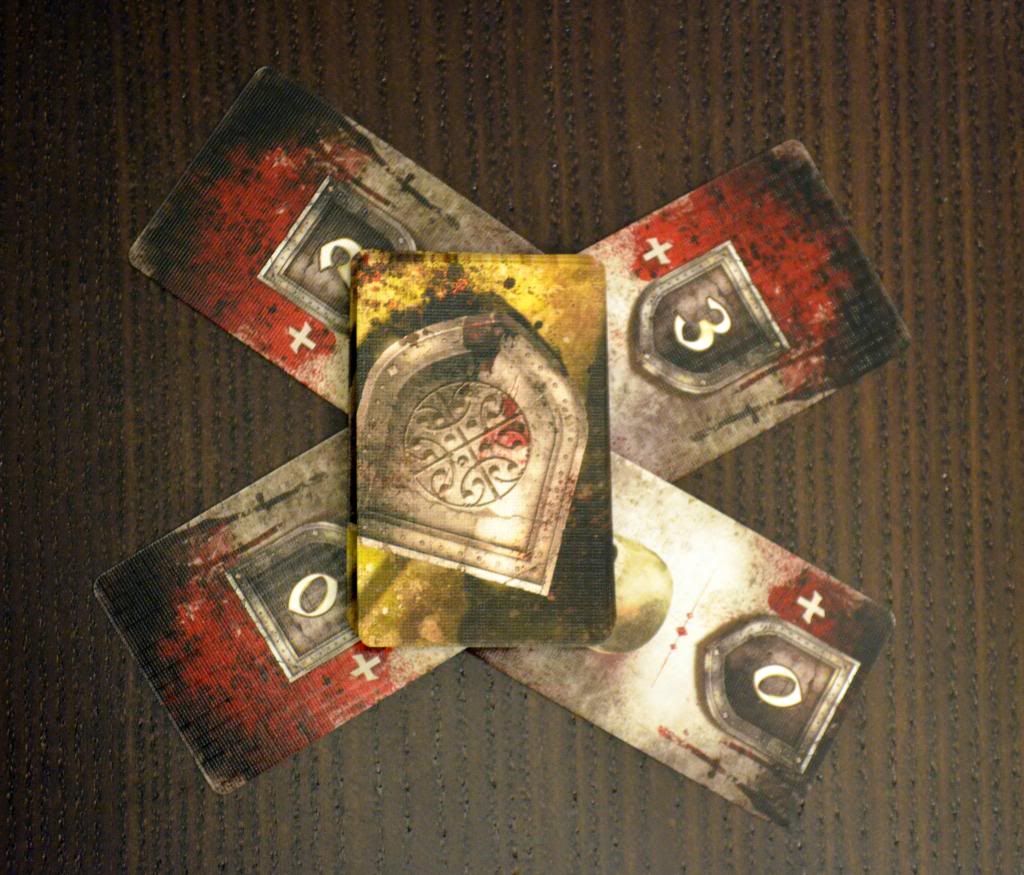 Cărțile Soarta Bătăliei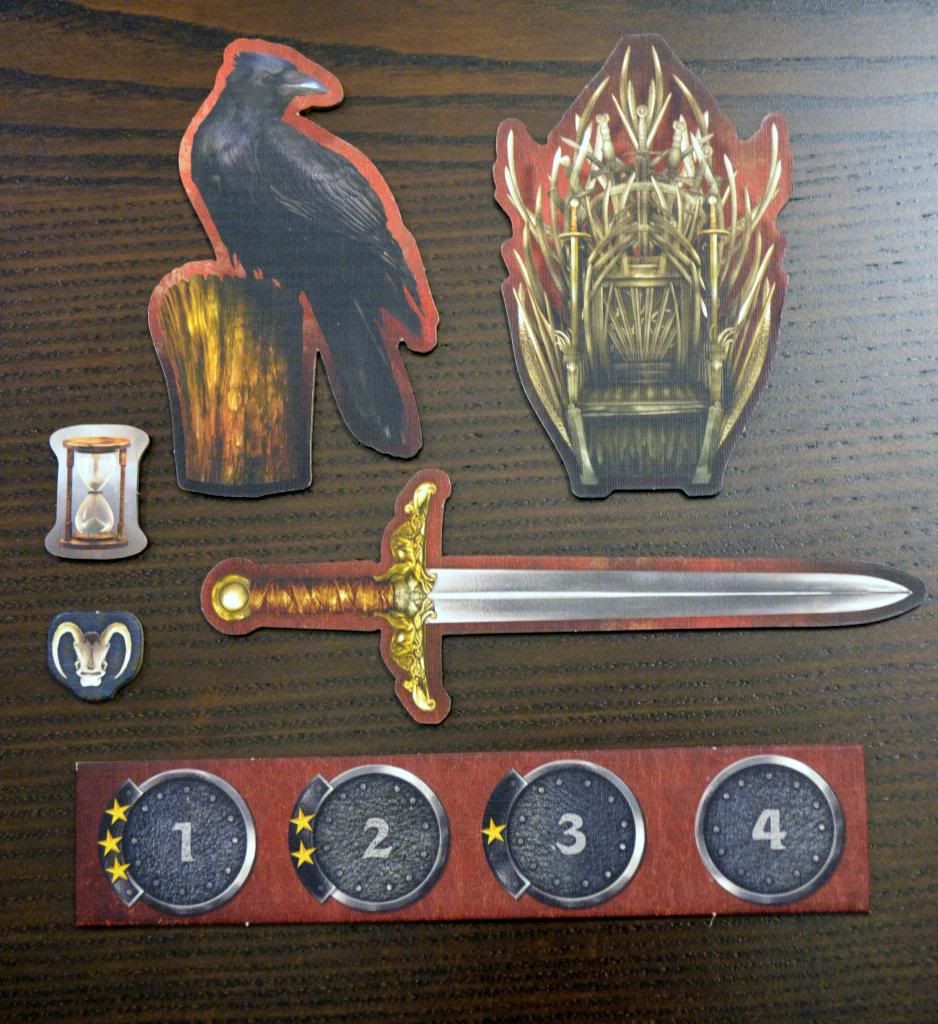 Simbolurile de stăpânire, marcatorul de ture, jetonul de amenințare și pista adițională pentru 3 sau 4 jucători
Tabla de joc
Tabla de joc (detaliu)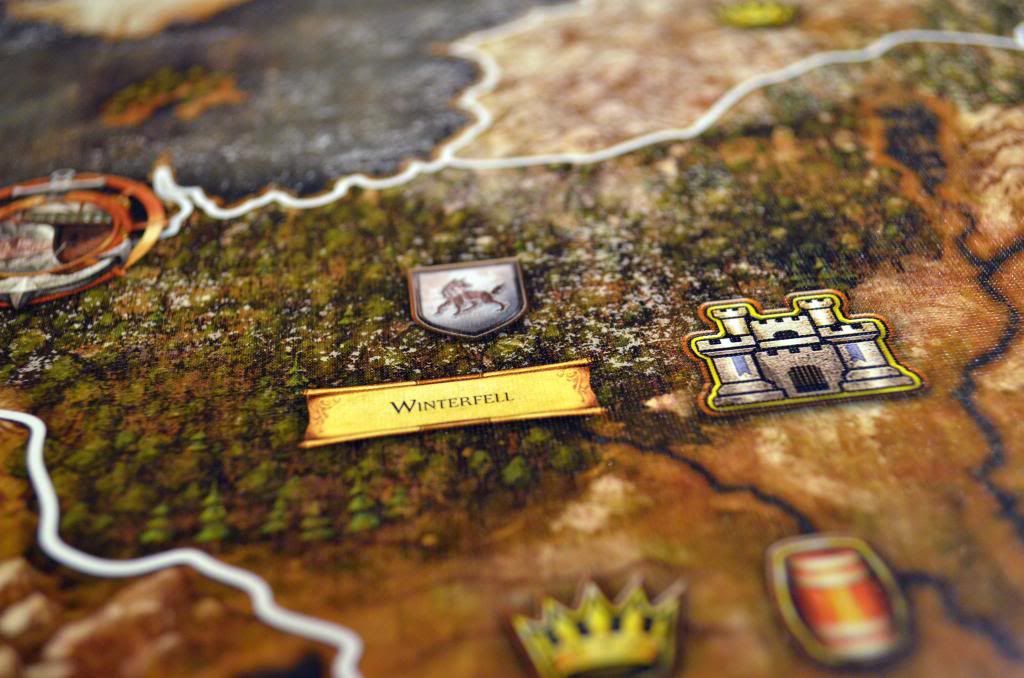 Tabla de joc (detaliu 2)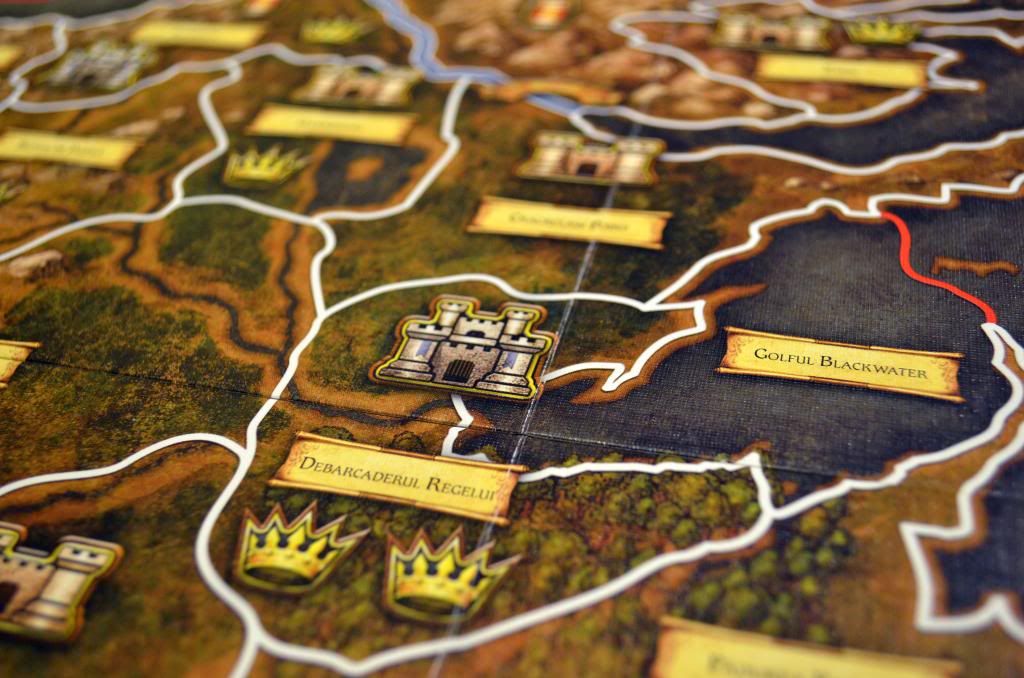 Tabla de joc (detaliu 3)