Prin 2011, tăticul Magic: The Gathering, Richard Garfield, scotea un joc surprinzător de colorat și neserios pentru jucătorii de MTG. Între timp, jocul a reușit să devină unul foarte popular și să câștige numeroase premii, 3 doar în competiția Golden Geek Awards, în urma votului popular.
Este vorba de
King of Tokyo
, în care jucătorii sunt niște monștri ieșiți din diverse văgăuni și care au cășunat pe orașul Tokyo. Monștrii se bat între ei pe supremație asupra orașului, cel mai mare distrugător fiind câștigătorul și stăpânul orașului. Prin intermediul prietenilor de la
Lex Hobby Store
, am pus și noi mâna pe joc și, deocamdată, i-am făcut niște poze ca să vi-l arătăm și vouă.
Iată-le: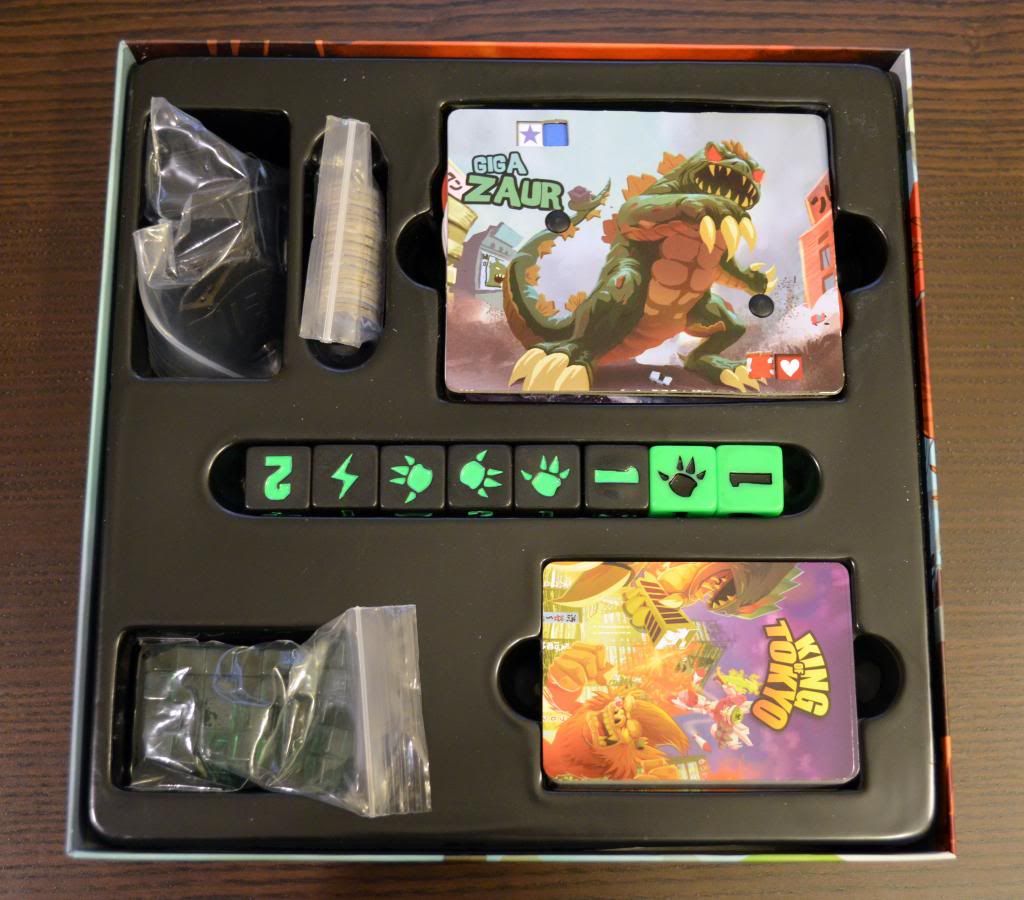 Insertul cutiei, în care încap bine toate componentele, mai puțin tabla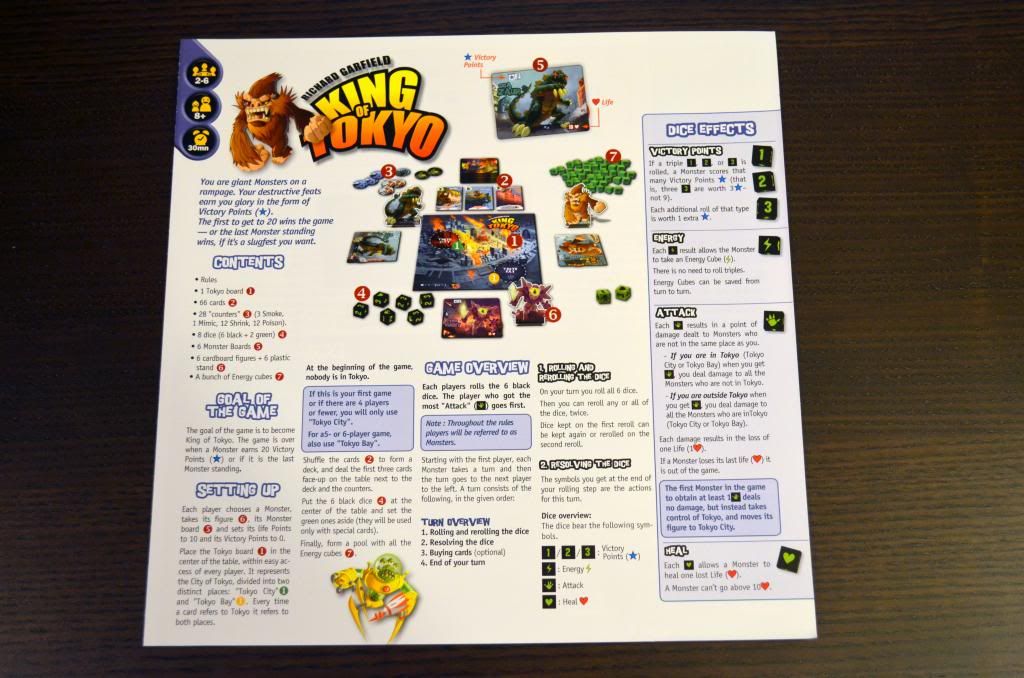 Scurtul regulament de 4 pagini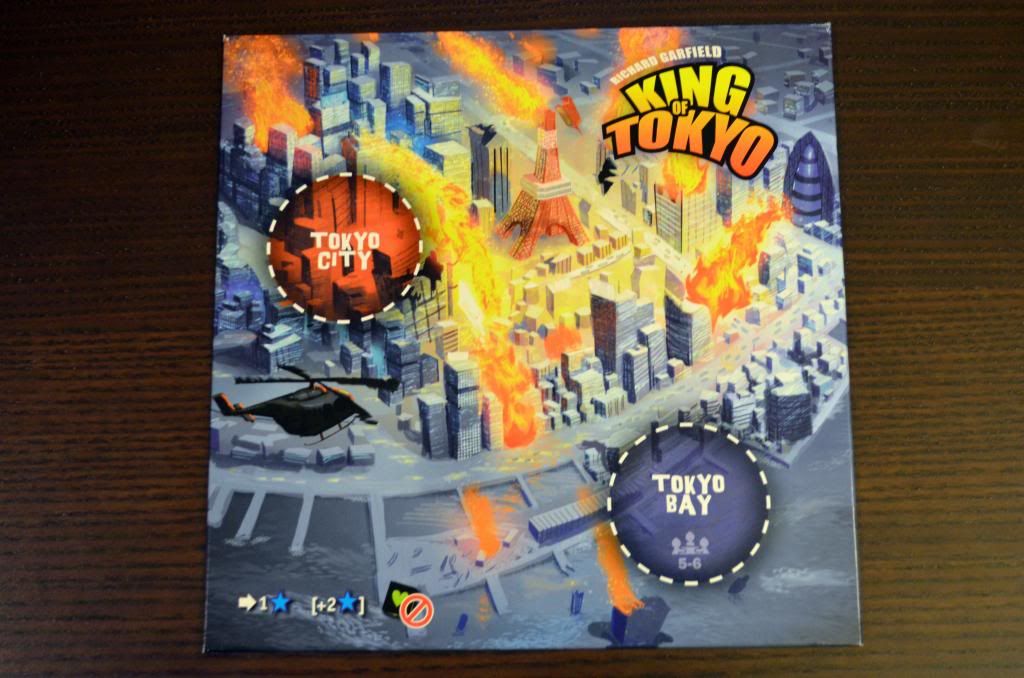 Tabla de joc
Tăblițele de joc cu cei 6 monștri disponibili
Fioroasele piese de joc din carton, cu stative de plastic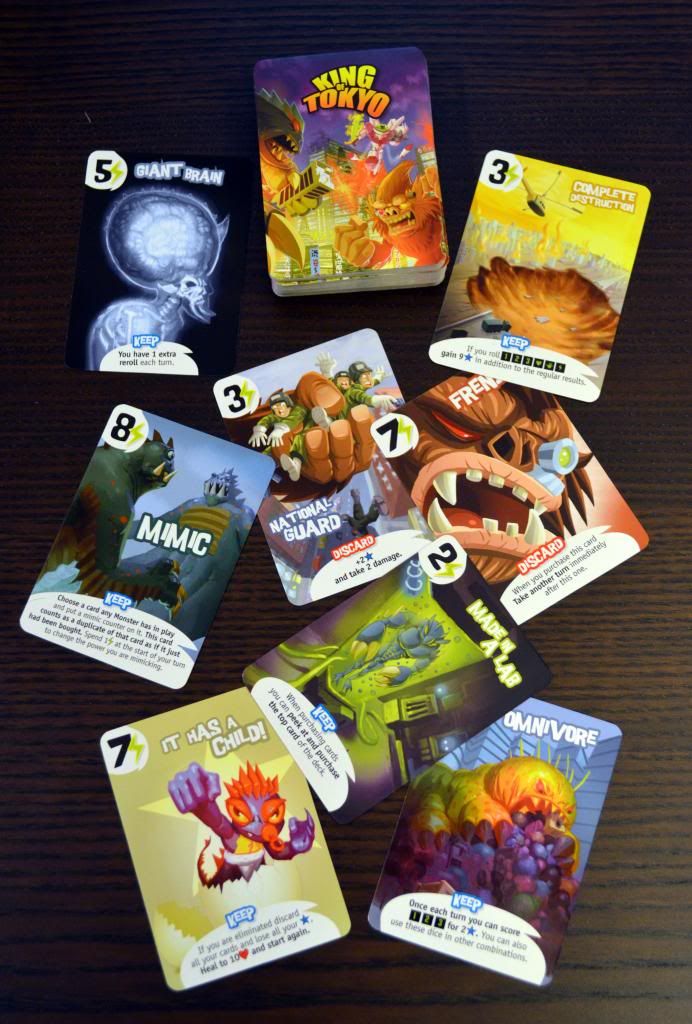 Câteva dintre cele mai haioase cărți cu diverse efecte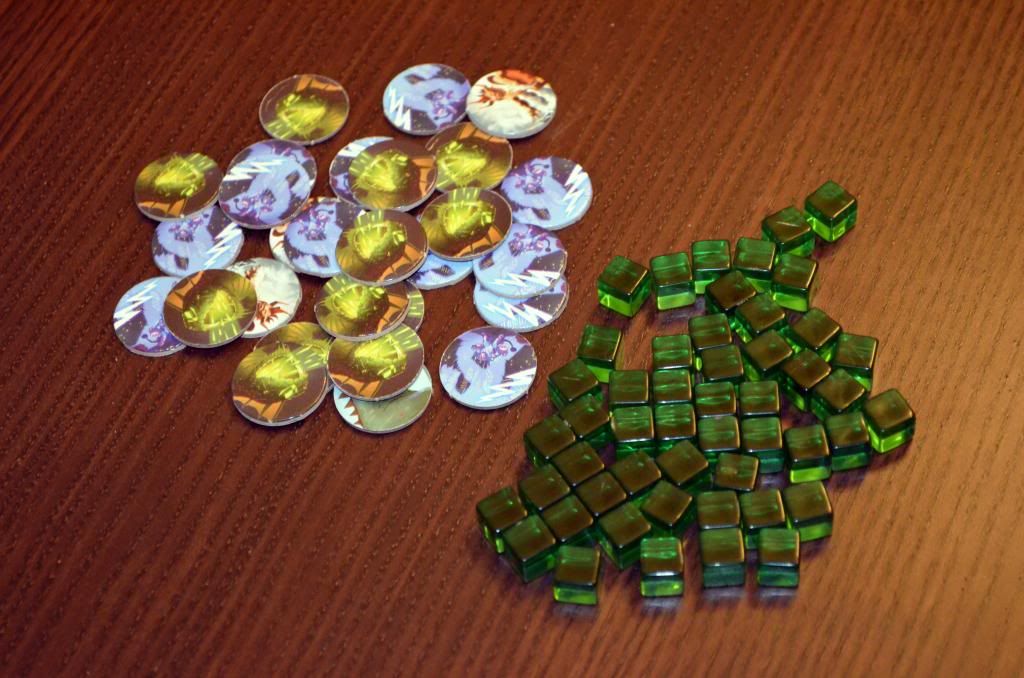 Jetoanele folosite ca efecte ale cărților și cuburile de energie
Zarurile de joc (cele verzi sunt folosite doar când anumite cărți sunt în joc)