Probabil cel mai spectaculos univers fantasy de după Lord of the Rings, cel al lui George R. R. Martin a beneficiat, în toți acești ani, în mod evident, de extrem de multă atenție. Dar totul a crescut exponențial de la începerea serialului HBO care a împrumutat numele primei cărți din serie, Game of Thrones.
Producția HBO a adunat foarte mulți fani datorită unei distribuții excelente, unor costume și unor locații foarte bine alese și, evident, poveștii foarte interesante și încărcate de detalii. Iar faptul că astăzi aveți în față fotografii pentru varianta în limba română a acestui joc, tradus de prietenii de la
cutia.ro
ca
Urzeala Tronurilor
, nu este decât o dovadă că numărul celor care urmăresc serialul și trăiesc pe tărâmuri mioritice nu este neglijabil.
Doamnelor și domnilor,
Urzeala Tronurilor
: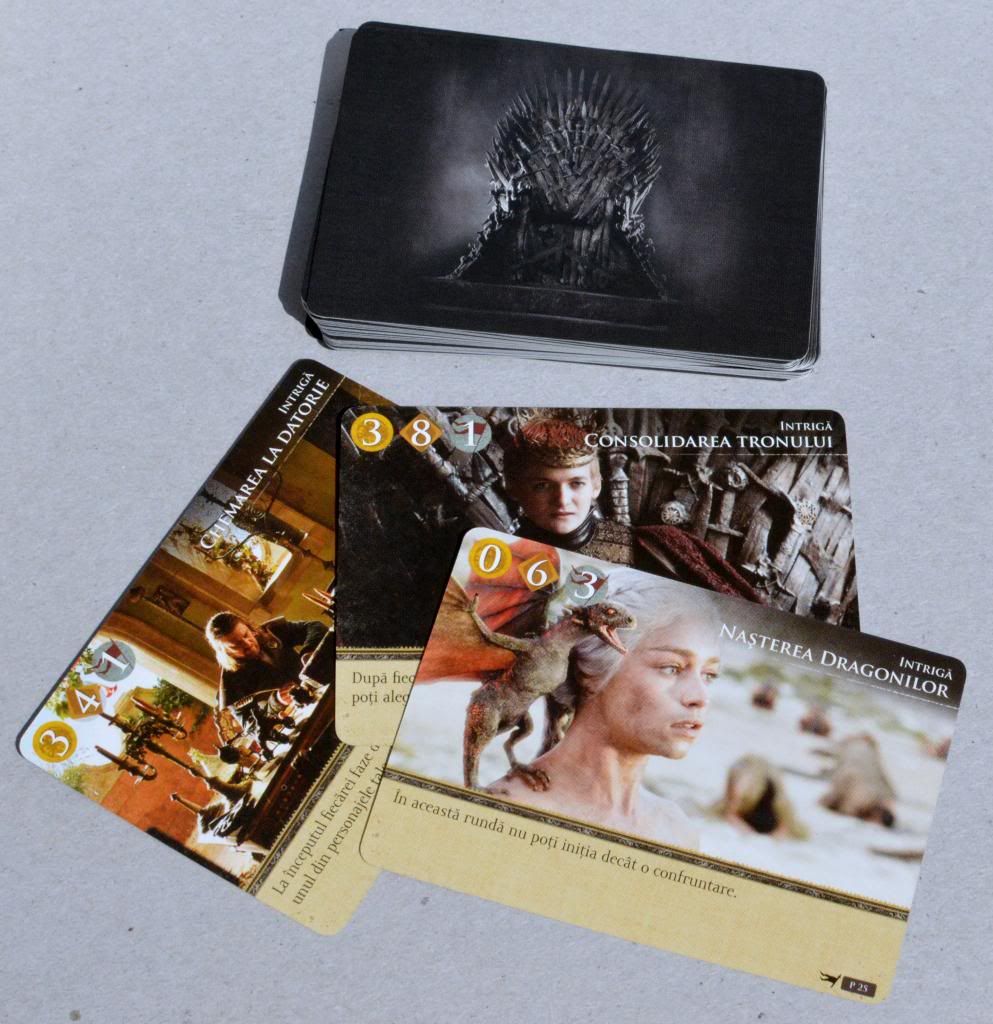 Cărțile de intrigă
Cărțile casei Stark
Cărțile casei Lannister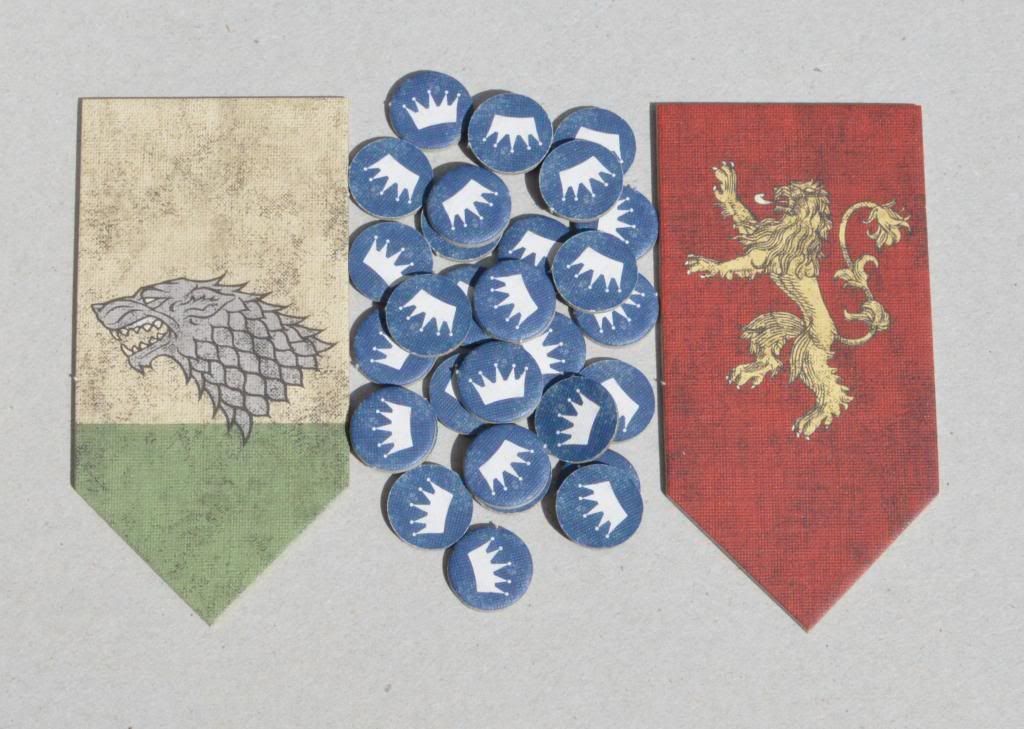 Jetoanele de influență și stindardele celor 2 case
Jetoanele pentru bani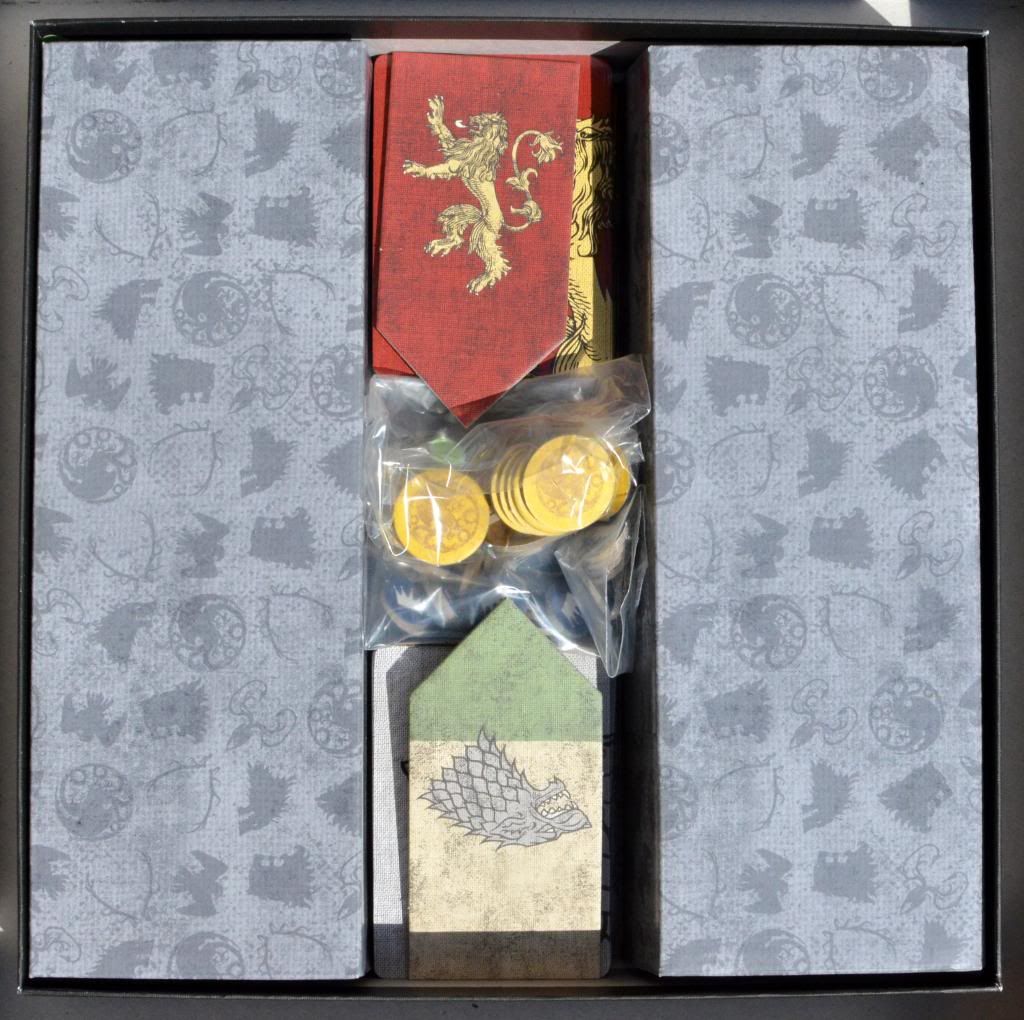 În interiorul cutiei